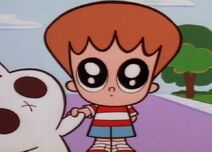 The Creepy Neighborhood Boy (a k a Creepy Eyed Boy) was a young boy from Dexter's neighborhood who Dexter and Dee Dee set up with the Creepy Eyed Girl in order to get her to stop following Dexter. When the Boy and Girl met they instantly fell for each other and ran off into the sunset. His only appearance is in Aye Aye Eyes.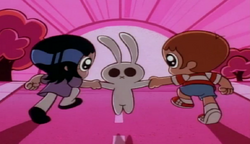 Ad blocker interference detected!
Wikia is a free-to-use site that makes money from advertising. We have a modified experience for viewers using ad blockers

Wikia is not accessible if you've made further modifications. Remove the custom ad blocker rule(s) and the page will load as expected.