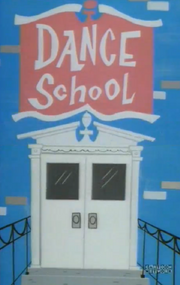 The Dance School is a dance studio where young girls can learn the art of ballet and it is managed by Miss Babcock. It is here where Dee Dee, Lee Lee, Mee Mee and Lalavava learn and practice their many dance routines and rehearse for dance recitals.
Episode Appearances
Trivia
Ad blocker interference detected!
Wikia is a free-to-use site that makes money from advertising. We have a modified experience for viewers using ad blockers

Wikia is not accessible if you've made further modifications. Remove the custom ad blocker rule(s) and the page will load as expected.