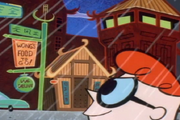 Wong's Food to Go! is a small Chinese food delivery restaurant in China Town that appeared in the episode "Unfortunate Cookie". Wong's mainly delivers Kung Pao and Noodles in small takeout boxes, however if asked, Wong's will also deliver people inside of their food to a desired destination.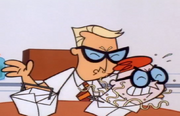 Ad blocker interference detected!
Wikia is a free-to-use site that makes money from advertising. We have a modified experience for viewers using ad blockers

Wikia is not accessible if you've made further modifications. Remove the custom ad blocker rule(s) and the page will load as expected.